02/03/2017 14:22
Brno, 8 – 9 September 2017
CONFERENCE CALL
ELT Signposts 2017, co-organized by Association of Teachers of English of the Czech Republic and the Department of English Language and Literature, will be hosted by the Faculty of Education of Masaryk University. The organizing committee wants to continue the successful tradition of previous Signposts Conferences and to attract ELT professionals from the Czech Republic as well as from abroad.
The Conference will offer a varied programme of
 talks
 workshops
 research-oriented presentations
 poster sessions
The range of topics to be discussed is wide enough for everybody to participate and contribute to the success of the conference. They will include:
 modern technology in ELT
 teaching English to different age groups
 teaching English in inclusive classrooms
 teaching English out of school
 refreshing our language
 culture in ELT
 the Maturita exam
 International exams
Presentations will be divided into the following strands:
 ELT for Young Learners (pre-primary, primary) YL ELT
 ELT for Secondary Schools (lower and upper secondary) SS ELT
 ELT for Language Schools LS ELT
 ELT Teacher Education TE ELT
 ESP (vocational and university) ESP
As in previous years, it is expected that a number of distinguished plenary speakers will attend. A major resources exhibition will also be open throughout the conference. There will be a range of social events and entertainment, which will help to renew contacts made at previous conferences. If you wish to attend the conference, please complete the online Registration Form.
If you would like to offer a presentation, please complete the online Speaker Proposal Form.
---
The Conference has been accredited by MŠMT, accreditation number č.j.:
MSMT-32728/2016-2-835
General information
Number of Participants: max. 300
Conference fees
Participants 990 CZK
Members of AMATE, ATECR, University students, more participants from one school 790 CZK
One-day fee (only Friday) 490 CZK
One-day fee (only Saturday) 590 CZK
Presenters who do NOT represent commercial subjects 490 CZK
Registration Deadlines:
Presenters and Publishers: 30 April 2017
Participants: 17 June 2017
Contact address:
Katedra anglického jazyka a literatury PdF MU, Poříčí 9, 603 00 Brno, Czech Republic
tel.:+420 549 49 5029
email: eltsignposts@centrum.cz
More details and latest info about the conference: www.atecr.weebly.com
---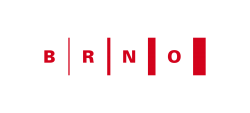 The event is held under the auspices of Mgr. Petr Hladík, 1st Deputy Mayor of the City of Brno. 
Categorised in: Nezařazené
This post was written by Martin Němec