Our department
Welcome on Department of Geography web site. It is one of department of Faculty of Education, Masaryk University. It is located in the second largest city in the Czech Republic – Brno.
On this website you can find information about:
fields of study,
important events, axtualities,
information about field practise.
Součástí webové prezentace jsou i významné projekty a výsledky činnosti členů katedry. The web site also includes presentation of major projects and other the results of our activities.
Department of Geography is situated on the second floor in the building of Faculty of Education – Poříčí 7 Street, Brno. You can look at the map.
Department of Geography of the Faculty of Education, Masaryk University is one of the major geographic Czech workplace. It was founded with the beginning of the Faculty of Education in 1946. For more than sixty years thousands of current teachers of geography graduated here in various forms of study (full-time mode, combined mode, Lifelong learning programmes).
Currently the Department of Geography enables to study in full-time mode the three year Bachelor programme called Teaching Assistant in Geography and follow-up two-year Masters programme called Teacher of Geography for Lower Secondary Schools. Graduated teachers can use an offer of Lifelong learning programmes and expand the portfolio of another subject – Geography. Department of Geography also participates in the preparation of teacher training for primary and share classes in the environmental education for students of the whole Faculty of Education.
The broader significant activities on the field of education in Geography includes integrated education in science on the field workplace of the Department of Geography, long-term management and organization of Geographical Olympiad and educating students in the Laboratory of GIS leading up to the implementation of geoinformatics in schools. Department of Geography annually organizes expeditions to foreign countries and field training in the Czech Republic and nearby countries.
Members of the Department of Geography belong among the scientifically accepted experts, particularly on the field of Geoecology, Geoinformatics, Human Geography and Geography Education. Department of Geography contributes to basic and applied research, members are involved in many research projects supported by the European Union, the Ministry of Education, Youth and Sports and the Academy of Sciences of the Czech Republic. Teachers are also involved in publishing of many geography textbooks for primary schools.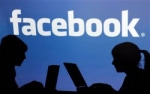 Department of Geography is on Facebook.